The Redbarn Story
How it all began.
We created Redbarn Luxury Restrooms to fill a need in our local community. While we were researching and talking to people who might be using our service, one idea kept coming up over and over:
Most luxury restroom trailers are beautiful on the inside but boring on the outside.
After attending a few local events, we agreed. It might take extra time and resources to develop something out of the box, but we were excited to try and deliver a luxury portable restroom with a little extra style. Redbarn Luxury Restroom trailers are the result!
On the outside, our portable restroom trailers have an iconic design. Red barns have covered the American landscape for hundreds of years and Redbarn Luxury Restroom trailers bring that familiar sense of home to your event.
On the inside, your guests will be treated to a classy restroom facility with hardwood floors, granite countertops and full vanities. Air conditioning and bluetooth speakers allow you to truly customize the experience.
Redbarn Luxury Restrooms are stylish, but we don't stop there!
Our number 1 priority is your satisfaction, so we make it easy and hassle-free to book a Redbarn Luxury Restroom trailer. On the day of your big event, we will drop your trailer off with plenty of time to spare, sanitized to CDC guidelines and fully stocked with amenities. The day after your event ends, we will handle pickup and cleaning… it's as simple as that.
Redbarn Luxury Restrooms would love to service your next event, and we hope to year from you soon!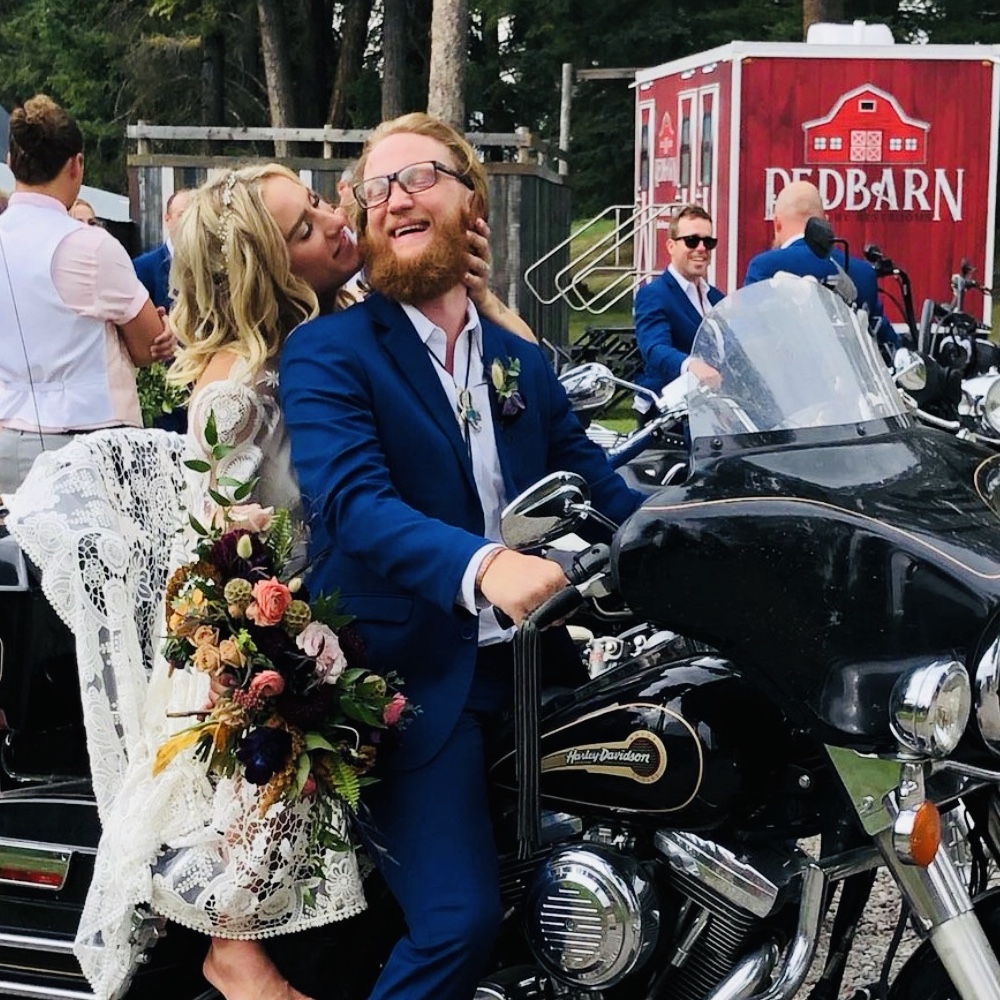 Fun & Stylish
FUN & STYLISH
Redbarn Restrooms trailer designs were inspired by the iconic red barns found all over Montana. The interiors have granite countertops, hardwood floors and stainless steel appliances to add an elegant feel to your event.
Clean & Pristine
CLEAN & PRISTINE
Relax and enjoy your big day! Your trailer will be delivered fully sanitized according to CDC guidelines and stocked with toiletries.
Fully Customizable
FULLY CUSTOMIZABLE
It's your special event, so you should set the tone. Each trailer has bluetooth-enabled audio and climate control to help you create the perfect mood.
Privacy
PRIVACY
Each trailer has three stalls (two women & one male) with a mirror countertop, cabinet, sink, soap dispenser, waste basket, paper towel dispenser, and more. And they are completely private- no shared stalls.